13 profitable home business ideas in 2023
Start your own business with one of these profitable home business ideas!
Did you lose your (side) job due to the pandemic or are you forced to work fewer hours because of it, and are you struggling to make ends meet?
Are you a student who is looking for new creative ways to make money on the side now all the restaurants and clubs are closed?
Do you want to give more purpose to the days you spend in lockdown, rather than watching Netflix all day?
Or do you finally want to make your dream of owning your own business come true?
Then this post with my 13 favorite profitable home business ideas is for you!
This post is for everyone who is looking for a new source of income. A source of income that cannot be affected so easily by the pandemic and that allows you to do your work from the safest place we know during this crisis; your own home!
Disclaimer: This blog post contains affiliate links. I may earn a small commission to fund my coffee drinking habit if you use these links to make a purchase. You will not be charged extra. So it's a win for everyone! Please note that I won't link any products I don't believe in or don't resonate with my blog site. Thank you!
Working from home and running your own business is the future
In this post, I have listed 13 profitable home business ideas. I have selected ways that do not require a diploma but really do allow you to earn a living.
No more never-ending surveys to complete for a few cents, no get-rich-quick schemes, no transcription work for $1 per audio minute, but real work, that you can earn a nice income with, as long as you work hard for it!
You can for example start earning money with work-from-home jobs like affiliate marketing, content writing, or by making money with your website. There are lots of opportunities out there!
Don't let this pandemic be a negative experience only. Give it a positive twist instead by making it a useful period of time that you can use to build an online business that you will benefit from for many years to come!
If your business is not on the internet, then your business will be out of business.

Bill Gates
1. Start a blog and earn passive income with affiliate marketing
How to make money while sleeping with a blog and affiliate marketing?
More people than ever are spending their days at home right now. And what do all these people do? Exactly! Strolling the internet!
And this means more online purchases are being made, which means; more money to be earned online for you as well!
And one of those ways to earn an online income is with a blog!
How do bloggers make money from blogging?
There are several ways to make money from blogging, such as affiliate marketing, advertising, or selling your own products on your blog.
And how do bloggers make money with affiliate marketing?
Suppose you blog about beauty products, such as makeup, and you promote a certain product using an affiliate link in one of your blog posts, you will receive a commission each time a reader makes a purchase after clicking your affiliate link!
To start an affiliate marketing business you can join affiliate programs of individual brands in order to get access to affiliate links, or you can sign up for an affiliate network to get access to multiple brands and products in 1 place.
Personally, I find that the most convenient, unless a brand or product is not partnering with an affiliate network and I really want to promote that brand.
My favorite affiliate networks are:
So if you're skilled with computers and writing content, this could be a very lucrative business for you! Plus, it's the ideal way to build on passive income streams (aka make money while sleeping!!!)
How to start a blog?
If you want to make money with a blog and affiliate marketing, you obviously need to start out by launching your own blog. Click here for my step-by-step guide to start a blog.
After that, you can sign up for affiliate programs or networks that fit your niche. In my blog post about affiliate marketing and affiliate networks, I explain how to sign up for those networks and where to find them!
Don't expect to make a lot of money out of affiliate marketing right away. It can take a while before you start to see results, and some people start to earn faster than others. This is also depending on your niche, the quality of your blogs, and how you promote them.
The great part about affiliate marketing is that once it starts to work, you really do earn money while you're sleeping! And who wouldn't want to wake up to some fresh new dollars in your bank account?!
2. Promote your blog and products on Pinterest
If you have a blog that you use to promote products through affiliate marketing, or that you use to sell your own products/services, I strongly recommend you promote your blog posts on Pinterest.
Pinterest is basically a visual search engine and in 2021 video content and visual search are trending! Concluding: there are lots and lots of opportunities to make money with your blog on Pinterest for the year to come!
Here are some fun statistics to give you an impression of your chances to make money on Pinterest:
60% of the users on Pinterest are women, but…
…the number of male pinners is increasing by 50% every year!
85% of Pinners visit this platform for ideas when they start a new project.
89% of the people who use Pinterest, use it for shopping inspiration.
Source: Pinterest
So, don't miss out on these opportunities! If you have a blog or sell products online, you MUST invest in this platform!
How to set up a Pinterest account and how does Pinterest marketing work?
In the post below I explain all about Pinterest marketing and how to leverage it for your online business:
3. Become a Fiverr or Upwork freelancer
Is there anything you're really good at that you could offer as a service on freelance platforms Fiverr or Upwork? For example:
Translating or proofreading
Copy and content writing
SEO services
Data entry
Web design
Graphic design
Programming
Virtual Assistant
Accounting
Fiverr and Upwork operate very differently. Depending on your preferred method of working and depending on the job you do, you should decide which platform is best for you.
On Upwork, you search for assignments that you can apply for. There is a fixed fee linked to the assignment or you can bid on it. This gives you more negotiation opportunities compared to Fiverr, although it's better not to expect too much from that – especially in the beginning – because other freelancers are standing in line to do the same job for a lower payment. 🙁 Later on, when your statistics prove you're a quality freelancer to work with, you can start to ask for higher payments for the jobs you do!
On Fiverr it works differently; you use Gigs to indicate what you have to offer and clients can purchase a Gig from you for a fixed price. For each Gig, you can clearly state what the client can expect from this Gig and which price they need to pay for it. You can also create different packages, so clients can choose a basic cheaper package or a more expensive premium package.
4. Sell digital products
On Etsy you can sell your self-made digital products. If you have design skills there are a lot of products you could create and sell. For example:
Pinterest-templates
Insta-story templates
Insta-icon templates
Resume templates
Photography presets
PowerPoint templates
Brochure templates
WordPress templates
Digital planners
And a lot more!
This is another way to earn a passive income because once your designs are finished and published online, you can sit back and relax!
Ok… let's be honest here, you do still need to promote your products. 😉
A great design tool that you can use to create amazing digital products, is Canva! And if you want to sell your digital products in a webshop on your blog, you can use SendOwl to process the transactions! your posts, you can use SendOwl to process the transactions.
5. Make money as a proofreader or translator
I already mentioned this option earlier in this post but I want to discuss this option in more detail here. You can offer your translating and proofreading services online as well, and you don't need any qualifications to do so. Most importantly, you need to be fluent in 2 languages, preferably English and another language.
You can offer your services on Fiverr or Upwork, or on websites that offer translation services. For those websites, you need to take a test to prove your language skills are sufficient enough to get started.
What does a proofreader do?
A proofreader checks documents for spelling, grammar, and writing style. As a proofreader, you'll read the text thoroughly and edit and localize it if necessary. You can find lots of proofreading jobs on Upwork, and proofreading gigs on Fiverr are popular as well!
Tip: If you translate into or from the English language, I highly recommend the DeepL Translator to translate your texts, and Grammarly to check your text for spelling and grammar mistakes!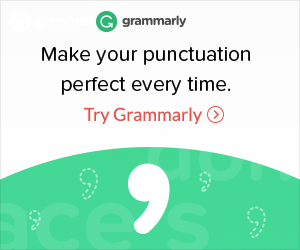 If you want to start as a translator, you can read more tips about translating in my blog post about how to improve your English writing skills here!
6. Virtual Assistant / Social Media manager
As a virtual assistant, you carry out, mainly administrative, tasks for your client. The tasks you perform as a virtual assistant can be very diverse and also depend on what you have to offer.
Many small businesses struggle to manage all their activities on their own, so they are happy to hire freelancers to help them manage their social media accounts, for example.
Become a Pinterest VA or social media manager
If you are skilled with Pinterest, you can become a Pinterest VA. If you're skilled at multiple social media platforms, you can become an all-around social media manager.
As a social media manager you will manage 1 or more social media accounts for your client and you:
Grow the account; followers, clicks, views, engagement
Post new social media posts (through a third-party scheduler or manually)
Do the promotion for the account
A great and fun job to do, and you can make a good living with it if you're good and passionate about it!
Do you have an administrative background and do you have a lot of knowledge and experience with the Microsoft Office package, then you can offer VA services focused on Office tasks.
Other services you could offer as a Virtual Assistant:
Do online research
Plan meetings
Data entry
Answer mail
Customer support
Check for Virtual Assistant jobs on Upwork or offer your services as a Gig on Fiverr!
7. Write an e-book
Do you have a lot of knowledge of a particular topic? Then it's time to write your own e-book and to sell it online! It will take some time to write it, but once your book is ready for sale you can earn endless passive income with it and start writing your next e-book. 😉
Create the design for your e-book with the design tool Canva and sell it on Amazon Kindle or on your own website.
8. Create and sell online courses
Just like writing an e-book, you can also share and sell your knowledge in the form of an online course! On platforms like Thinkific and Teachable, you can create and sell courses and connect them to your blog!
You can use videos, text, or worksheets for your courses and customize them to match your brand identity. Teach the way you want to teach, and build on another passive income stream! Because once your course is finished, all you have to do is promote it and the process will be automated after that!
9. Become a YouTuber
Video content is the future, so if you're not scared to stand in front of the camera (like me) and have something interesting to share, you can use YouTube to share your knowledge and earn an income with that. For example; beauty tutorials, blog tutorials, vlogs, walkthroughs, game reviews and any other type of educational videos do really well on YouTube.
You can earn money from the ads on YouTube that are shown during your videos to the viewers or you can start to earn money with YouTube and affiliate marketing. You probably know what I'm talking about, those lovely ads that interrupt when you're in the middle of a meditation. 😉 Gotta love them!
YouTube is a long-term project though because you first need a good amount of viewers to make a buck out of it.
Another way to earn money with YouTube is through affiliate marketing. You can promote products in your videos and leave your affiliate link in the text below your videos for your readers to click on if they want to buy the product!
10. Create and sell stock photos
Are you passionate about photography? Then selling stock photos might be the business for you! Many bloggers, businesses, and social media marketers are constantly looking for new stock photos to use for their blogs and/or social media and they are willing to pay for unique stock photos that no one else has.
You can set up your own webshop and sell your photos there, separately or in the form of a monthly subscription, like these sites: Ivorymix and Pixistock.
11. Sell handmade products on Etsy
Are you creative and is making handcrafted products your thing? Then you can start selling your crafts on Etsy! Etsy is an online marketplace for selling handmade (digital) products, and it's a great platform where small creative business owners can open their own shop.
What can you sell on Etsy:
Personalized gifts; scarves, necklaces, bracelets, cups, etc.
Jewelry
Templates; WordPress, resumes, cover letters,
Clothes
Face masks 😉
Wall decoration; paintings, posters
Decoration
Baby and kids' toys
And much more!
12. Content writer
Writing content for companies is big business nowadays! A lot of companies need freelancers to write content for them. Websites need a blog, and many companies don't have the time to write content for their blogs themselves!
Is it easy for you to write a text free of spelling and grammar mistakes? Then content writing might be the right job for you!
However, keep in mind that you won't be earning a lot of money with content writing in the beginning, because you still need to work on your writing skills. After some time you can start asking more for each article you write, and earn a nice income from it.
You can find clients to write content for on Fiverr and Upwork!
13. Dropshipping
Another method to earn money from home is drop-shipping.
Dropshipping means that you run a webshop without any inventory. When a customer buys something from your site, the supplier receives a signal and sends the product directly – often from Asia – to its destination. You're actually a mediator between the supplier and the customer, but you'll never touch the products you're selling.
The great part is that you don't have to stockpile and you don't have to take any risks. However, the downside is that it can take a very long time for packages to arrive and handling returns can be very difficult because of that.
Final thoughts: most profitable home business ideas
Working from home is the new entrepreneuring. There are lots of profitable home business ideas to generate an online income with; all from the safety of your home.
Being your own boss makes you independent – independent of others, the pandemic doesn't affect you so much – and you will earn your own money!
Unfortunately, owning your own business is not all puppies and sunshine though. Being your own boss also means working incredibly hard, especially in the beginning! To get your company up and running and to make it profitable you might have to put in more hours in the beginning than you would work if you were an employer. You have to be very passionate about your work, your income is unpredictable and every day is totally different.
There are always ways to earn (extra) money!
But if you're in a situation where you're without an income during this global crisis, or if you're earning less than you're used to, at least you know now that there are options for you.
Nowadays there are numerous jobs you can do from home, such as content writing, blogging, starting an affiliate marketing business, writing e-books, creating and selling (digital) handmade products, making money as a proofreader or translator, and more!
With resourcefulness, creativity, and a dose of perseverance you will be able to achieve quite a lot!
To be – and to stay – productive can be quite a challenge when you work from home!
It can be difficult to remain productive when working from the comfort of your own living room. The temptations to do something else are always lurking around.
Do you need tips to increase your productivity from home? Then this post with 18 tips to stay productive while working from home is also interesting for you!
Hopefully, this post has provided you with new ideas and helped you figure out a way to make money from home that really works for you.
Do you have any comments or suggestions? Let me know in the comments below.
Don't forget to share this post if you enjoyed it! Sharing = caring <3